Photo's
The new boy studs of 2009 ready for the games of 2010 we will see it !!!!!!!!!!!!!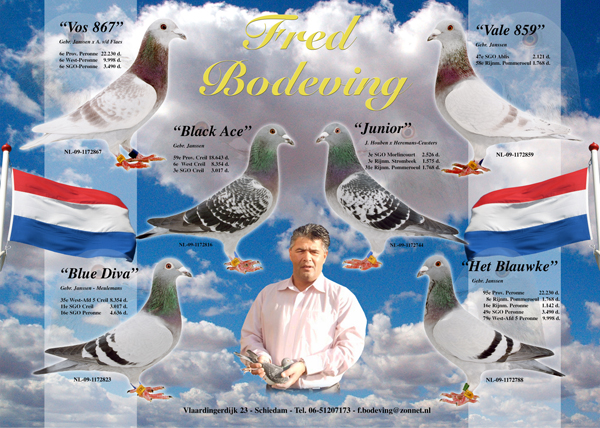 Fred in the garden for its studs shack up.
Two of its important race pigeons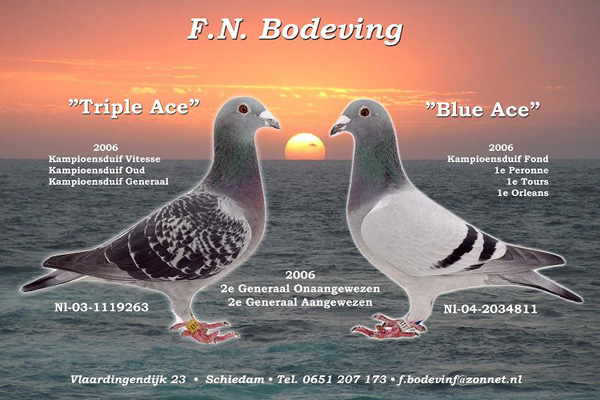 In 2004, a very new hok has been placed in the backyard. The old hok fell almost from each other
Five Janssen pigeons with minimum 1st a price.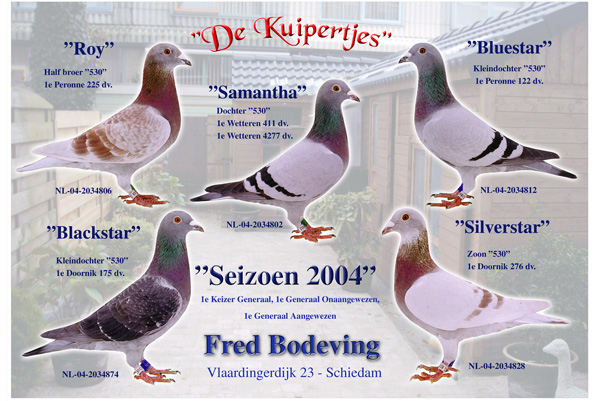 This part of the site is under construction, but soon pages will be uploaded so we hope to see you back on the site.